Buying Property Insurance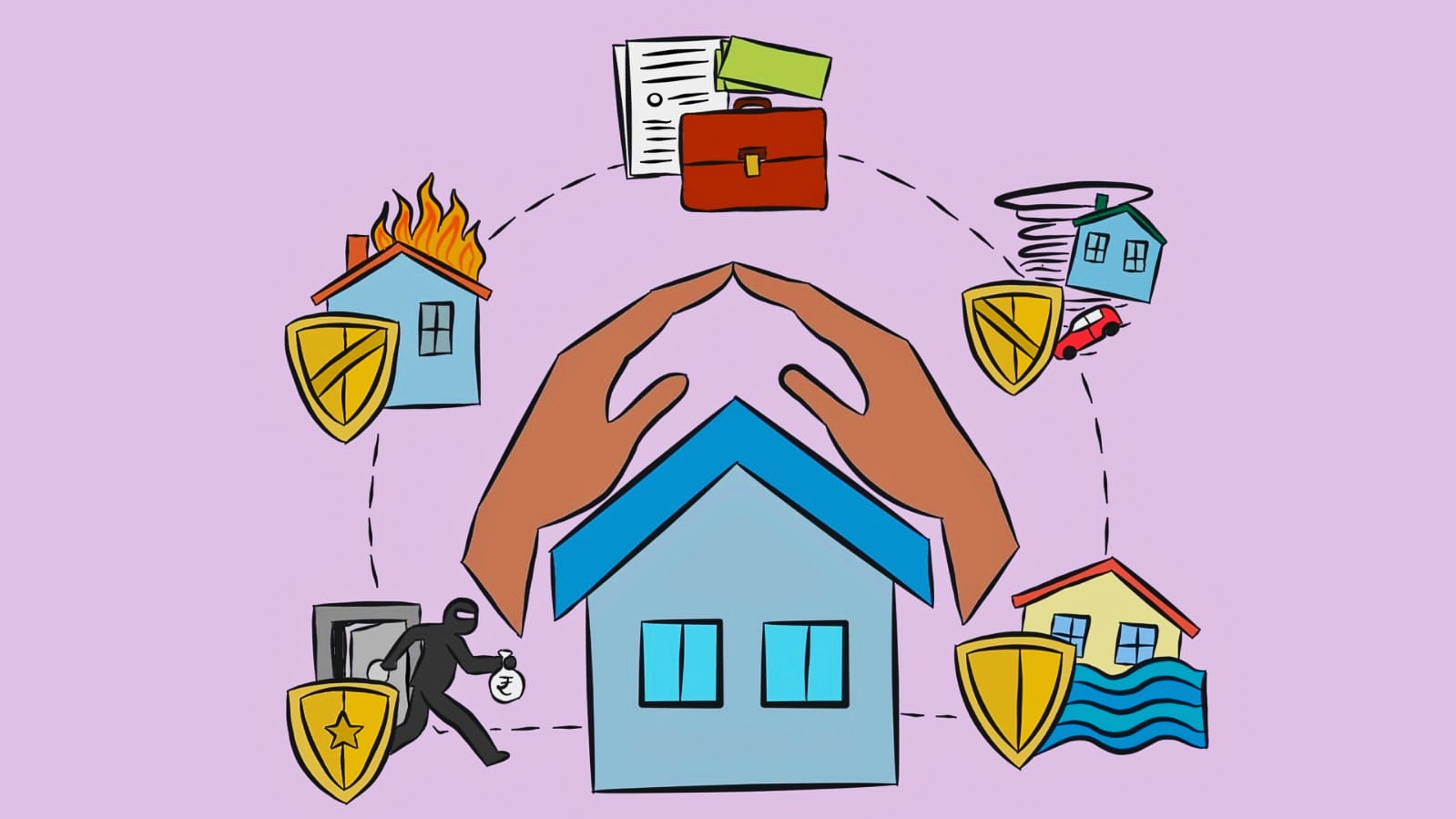 When we hear the term "insurance", we assume life insurance. What about other forms of general insurance? When general insurance is considered, vehicle insurance (car insurance) is among the more popular ones. Usually, we conveniently forget about property insurance, which should be given equal or more weightage when it comes to general insurance.
People work hard and pay EMIs for their dream house. Businesspersons put in all their capital to set up a factory or the required equipment to carry out their business. And yet in spite of this, we see a lack of attention given to insure these assets. When people work so hard to acquire these assets, they should also ensure that the assets are safe. And this is where "Property Insurance" comes into the picture.
Property Insurance is a broad term for a series of policies that provide either property protection coverage or liability coverage for property owners.
Property insurance is taken in order to protect the physical goods and equipment required for the business or also to protect one's house from fire, burglary, wind, lightning or any other peril.
Few things to know about property insurance:
Property insurance can be taken for the property you own.
One should provide accurate information while buying property insurance.
One should have a valid document about the property and its ownership.
One should know about one's policy and the things that it covers.
One should buy a policy from a genuine broker or agent who has a valid license and is registered with the IRDAI (Insurance Regulatory And Development Authority Of India).
Unauthorized property cannot be claimed.
Personal property comes under homeowners or rental property.
Property insurance policy is an umbrella policy that includes office insurance, factory and warehouse insurance, art insurance, flood insurance, earthquake insurance, renters insurance, homeowners insurance, shopkeeper's policy and office package policy. That is, under the umbrella policy or package cover, it tends to offer various combinations of covers through a single policy.
Property insurance can be of two types, where it can cover all risk or specific risk mentioned in the insurance. Furthermore, property insurance offers various policies that either offer property protection or liability coverage.
Who should buy property insurance?
People who own houses
People having home-based businesses
Small businesses
Big corporations
Businesses whose products are to be transported to a different part of the world through waterways, airways or roadways
Vehicle insurance for one's vehicle
Travel insurance to protect valuable items like baggage and passport
Importance of Property Insurance
Protects property: Property insurance helps you to prevent your property and assets in that property from unforeseen and uncertain danger, which includes natural as well as human-made disasters.
Helps you to be financially stable: When you face any destruction of your property through some calamity and if you have insurance, building that property again or bearing that loss becomes easier. To acquire an asset, you need a huge investment and thus, it is extremely important to protect those assets to mitigate your financial loss.
Gives you peace of mind: When you know that one of your biggest investments is safe, you tend to be more relaxed and it, thus, helps you to concentrate more on your work or business. The premium that you pay for this insurance pays you back with peace of mind that the property is safe and if any mishap takes place, it can be compensated or the loss can be mitigated.
Protects your precious assets: While in the case of home insurance, you can also opt for protecting expensive arts, electronic gadgets, precious metals or other assets. Hence, one should pick up such a policy that includes the protection of these assets to make sure that they are safe.
You can recover the cost by following two ways:
Replacement cost: This helps one to cover the cost of the property at the same value or equal value.
Actual cost value: It helps the renter or the owner to get the replacement cost minus depreciation.
Eventually, before you settle down for any policy you should understand what all it covers under the policy, compare it with other policies, have a look at its premium and procure all the relevant documents required while claiming it.
Lastly, when you look for property insurance there are many things you should be looking for and thus you should pick up the best policy that takes care of mitigating the maximum possible loss and thus helps you to stay relaxed.