William Ackman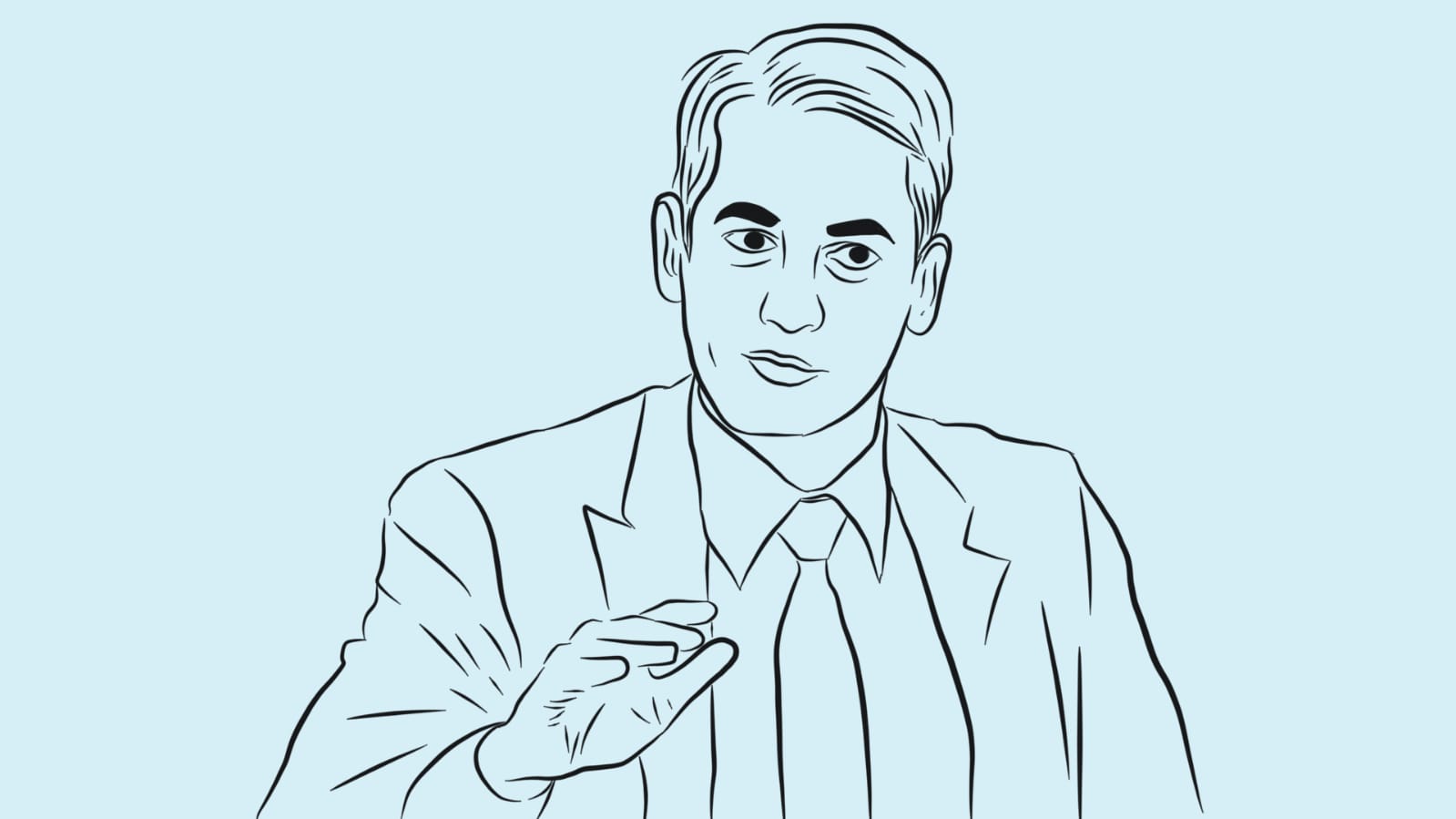 William Ackman is an American investor and is the CEO of Pershing Square Capital Management, a hedge fund management company that he founded. At the age of 55, his net worth is about $3.3 billion, as of December 2021. Let's have a look at what made the billionaire whose company had a $4 billion IPO in July 2020 so rich.
Early Life
Born in 1966, Ackman graduated magna cum laude from Harvard College with a B.A. in social studies. He went on to receive an MBA from Harvard Business School in the summer of 1992.
Fresh out of college, along with his fellow Harvard graduate David P. Berkowitz, Ackman founded Gotham Partners, an investment firm that made small investments in public companies. He generated buzz with a failed bid to the Rockefeller Center in 1995, which led to an interest in Gotham from investors. By 1998, the firm was managing $500 million in assets.
The Big Short and Pershing
In 2002, Ackman challenged MBIA's (Municipal Bond Insurance Association) AAA rating. He was charged and subpoenaed by the state of New York. He bought credit default swaps against MBIA corporate debt for seven years and profited largely during the crash of 2008 with $1.4 billion in gains. Ackman's feud with Carl Icahn started in 2003 when the latter refused to pay Ackman's investors $4.5 million. The court forced Icahn, 8 years later, to pay the full amount with 9% per annum since the sale of shares in April 2004. Icahn came back to take on Ackman years later with Herbalife.
In 2004, with $54 million from himself and his partner Leucadia National, Ackman started Pershing Square Capital Management. Pershing became Ackman's main investment vehicle and went on to buy a significant stake in the fast-food chain Wendy's International. After Wendy's doughnut chain raised $670 million in 2006 through an IPO, Ackman sold his shares at a huge profit over the executive decisions of the company. The stock price collapsed soon thereafter.
Ackman is a self-considered activist investor. His practice has yielded varied results and if his investments are cookies: they are rarely half baked. Ackman made a $60 million investment in the bankrupt mall operator General Growth Properties and made a 77-fold return. In the case of the Canadian Pacific Railway, Pershing netted a profit of $2.6 billion with corporate governance. Ackman also scored big trading stocks of Chipotle and Starbucks. Another big win for Ackman's firm came when he reaped $300 million in profits from the Fortune brands breakup.
These wins, however, haven't come without defeats. And when he's lost, he's lost big. Ackman's funds owned a 10% stake in Target Corporation in 2009. A fund Ackman created to bet on calling options of Target lost 90% of its nadir, costing Ackman and his investors nearly $1.5 billion. Borders, the defunct bookstore chain, failed after Ackman's investment. As did JC Penney, when Ackman bet on the turnaround of the doomed retailer, losing $500 million.
In 2014, Pershing Square accumulated a 9.7% stake in the Botox maker Allergan. As its largest shareholder, he pushed for Allergan's sale to Valeant Pharmaceuticals, a company he had invested $4 billion in. That attempt was unsuccessful, however, the same year, Allergan was bought by Actavis making Ackman over $2.2 billion. He lost almost twice that in the Valeant deal which would go down as the biggest loss in his career when its stock plummeted 93%.
Herbalife Short
In 2012, Ackman released a research report calling Herbalife's multi-level marketing a pyramid scheme. Pershing sold short Herbalife's shares directly and this sure hurt its stock performance. Enter Carl Icahn. Icahn started buying HLF shares and the brand started to show promise again at the stock market. The two billionaires spent an iconic infamous 28 minutes battling each other on live television. Ackman spent $50 million on PR campaigns against Herbalife and even funded travel for individuals to participate in rallies against it. As per The New York Times, Ackman lobbied groups like Hispanic Federation and National Consumers League sent letters to federal regulators undermining Herbalife. This was also coupled with an SEC investigation into Herbalife's business. These tactics resulted in Herbalife's stock going down 50%. Later, there were investigations into Ackman's practices and in 2015, the suit against Herbalife's illegal pyramid scheme was dismissed. FTC reached an agreement with the company, leaving Ackman $500 million in the red. He quit the near billion-dollar bet in 2018 after company stocks continued to rise.
Circa 2015-2018 didn't go as planned for Ackman having reported net losses in his firm. He admitted that he needed to go back to basics and follow his core investment principle. The following year turned into a strong performance.
2020 Stock Market Crash
Recently, amidst the pandemic, Ackman pulled off one of the greatest shorts ever given the time-value-of-money. He hedged Pershing Square's portfolio by buying $27 million worth of credit default swaps against the collapse of the debt market. The hedge generated $2.6 billion in less than a month. His fund is up 29% so far in 2020 according to public filings.
In July 2020, Pershing Square Tontine Holdings targeted a $3 billion IPO making it the largest SPAC (Special Purpose Acquisition Company) ever. Ackman hired seven small, minority-owned investment banks to co-lead the IPO with big firms such as Citigroup, Jefferies and UBS. The smaller firms stood to make $18 million dollars combined in underwriting fees and stock distribution. Previously the fund launched a new closed-end fund called Pershing Square Holdings and raised $3 billion in its 2014 IPO at the Euronext stock market in Amsterdam.
Philanthropy
Ackman, with his then-wife Karen, founded Pershing Square Foundation in 2006 and focuses on healthcare, education, economic development, social justice and arts. Since its inception, PSF has committed more than $400 million in grants. Ackman donated $1.1 million to the Innocence Project in New York City and Centurion Ministries in Princeton, New Jersey. He also helped raise $2.3 million for the Challenged Athletes Foundation and was honoured in July 2014. Having signed the Giving Pledge, Ackman plans to donate 50% of his wealth. Bill Ackman has been a long-time donor of the Democratic party and has made donations to Democratic candidates, the Democratic National Committee and more.
It has been a mountain graph with steep falls and towering gains for Ackman and he has created one of Wall Street's most successful hedge funds. In an interview with David Rubenstein on Bloomberg, Ackman stated that investors who have kept their capital with Pershing since its founding have made 11 times their investment plus 16% IRR (Internal Rate of Return).
Things seem to be looking ever-so-great for the Silver Fox on Wall Street.
"Investing is a business where you can look very silly for a long period of time before you are proven right."