Kiran Mazumdar-Shaw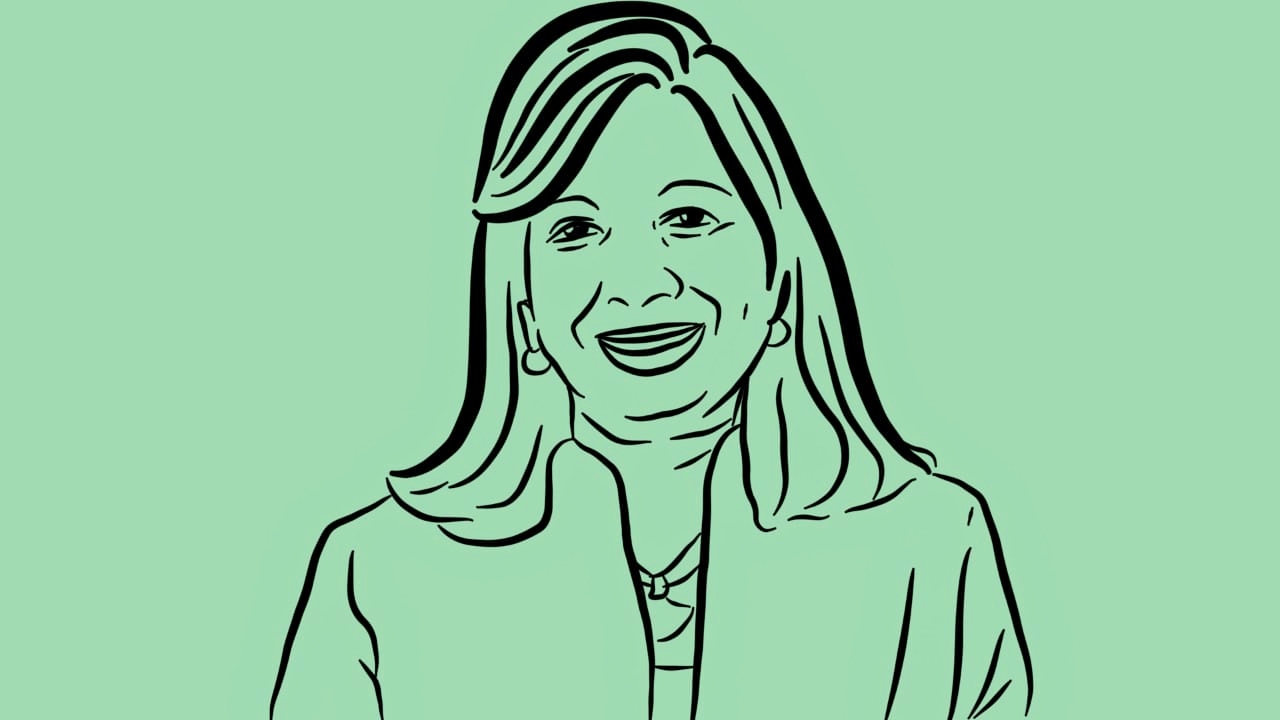 "Once you start succeeding, you start dreaming big. For me, it was that way."
- Kiran Mazumdar-Shaw
Kiran Mazumdar-Shaw is one of the richest self-made women in India. Not only is she the Chairperson and Managing Director of India's largest biopharmaceutical company Biocon, but she is also an independent director at Infosys. At the age of 68, she has a net worth of about $3.7 billion, as of January 2022. A successful entrepreneur who had a path-breaking career option, she took great efforts to get to where she is today. Not only did she revolutionize the biotech industry but she has also significantly contributed to clinical research and development. But how did it all begin?
BACKGROUND
"The apple doesn't fall from the tree." This applied to Kiran, the daughter of a headbrewer. After completing her graduation in 1973 in Zoology, she was inclined towards brewing. With an aim to pursue it as her career, she got a degree in brewing and fermentation science from the University in Melbourne and was the only woman in the entire course. This step was unconventional at the time, yet it paved the way for many future milestones. However, the immediate effects weren't too good. To her disappointment, no company was ready to hire a female head brewer, as it was deemed to be a male-dominated sector. But that did not stop her from chasing her dreams. Meanwhile, she undertook a consulting job and also worked as a technical manager.
THE START OF BIOCON
She met Leslie Auchincloss, the founder of Biocon Biochemicals Limited, which was in Ireland. This company was into manufacturing enzymes for textile industries, food packaging and brewing. Coincidentally, Auchincloss was looking for a partner in India to establish an Indian subsidiary of his company. This was a golden opportunity for Kiran and she left no stone unturned to grab this opportunity. She joined the company as a trainee only to become Headbrewer after 6 months.
It is an observation that great businesses are started in small spaces or garages. Biocon was no different. It was started in a small garage of a rented house and the seed capital for the subsidiary was as little as ₹10,000 in 1978.
India's strict foreign policy somehow benefitted Kiran, as it allowed her to hold 70% in the joint venture because only 30% could be held by foreign entities. This is how Biocon Limited was formed, which was into manufacturing enzymes for alcoholic beverages, paper and other products. The journey wasn't easy. The sector of biotechnology was very new and to make matters worse, banks had refused to grant her loans due to gender stereotypes, some even wanting her father to be a guarantor. Furthermore, venture funding was not as well-known as it is today. There were many hurdles to jump over and many storms to sail through. Even recruiting was tough and it was hard for her to convince people to join her startup. Other challenges included getting imported research equipment, uninterrupted power and sterile labs.
Yet, within a short span of time, her company was able to not only produce but also export industrial enzymes to Europe and the U.S., becoming the first Indian company to do so. She was able to churn profits within a year. By 1989, Biocon became the first Indian biotech organization to receive US funding for proprietary technology. At the same time, Unilever acquired Biocon Biochemicals of Ireland and this affected Kiran's business. Nearly ten years later, her fiancé John Shaw helped her buy back shares and he, later, became the Vice-Chairperson. She owes Biocon India's success to her husband playing a vital role.
This proves that powerful personalities like her have no place for words like 'quitting' in their dictionary. Shortly, two subsidiaries commenced called Syngene in 1994 and Clinigene in 2000. In 2004, Biocon got listed after Narayana Murthy's advice and was oversubscribed 33 times, becoming the second Indian company to reach the $1 billion mark on its first day of listing. The IPO enabled her to create affordable innovation, find cost-effective techniques and procure low-cost alternatives for drugs.
BIOCON'S SUCCESS
Biocon India has manufactured various path-breaking products for diabetes, cancer and autoimmune diseases. Kiran has taken all measures to ensure that clinical trials and R&D have never taken a back seat. The US FDA (Food and Drug Administration) approved Biocon's development of a cholesterol-reducing molecule, making it the first-ever Indian company to get the approval.
Biocon India has sold more than 3 billion doses of insulin and has Asia's biggest insulin factory in Malaysia. It's also attempting to develop an antibody therapy to treat COVID-19 and its variants.
PHILANTHROPY
Mazumdar-Shaw has been actively involved in philanthropy and believes in compassionate capitalism. In 2019, she, along with her husband, donated $7.5 million to fund research work at the University of Glasgow. She also started the Mazumdar Shaw Medical Center, which aims at creating a sustainable cancer care model. Kiran also takes up issues concerning the everyday person, such as education, infrastructure and healthcare.
Her journey and achievements were rewarded by the Indian Government and she was felicitated with the Padma Shri and the Padma Bhushan.
THE FUTURE
"I really believe that entrepreneurship is about being able to face failure, manage failure and succeed after failing."
Kiran Mazumdar-Shaw is an apt example of a businessperson who took all the risks, overcame all the hurdles and came out achieving a whole lot more. She has broken gender stereotypes and shattered barriers to become one of the most successful entrepreneurs in India. She wished to green the world through eco-friendly enzyme technologies and wants Biocon India to be a torchbearer for Indian biotechnology.
"As you become more successful, the gender barrier disappears. The credibility challenges you have during your growing up years start disappearing when you start demonstrating success."