Commodity Trading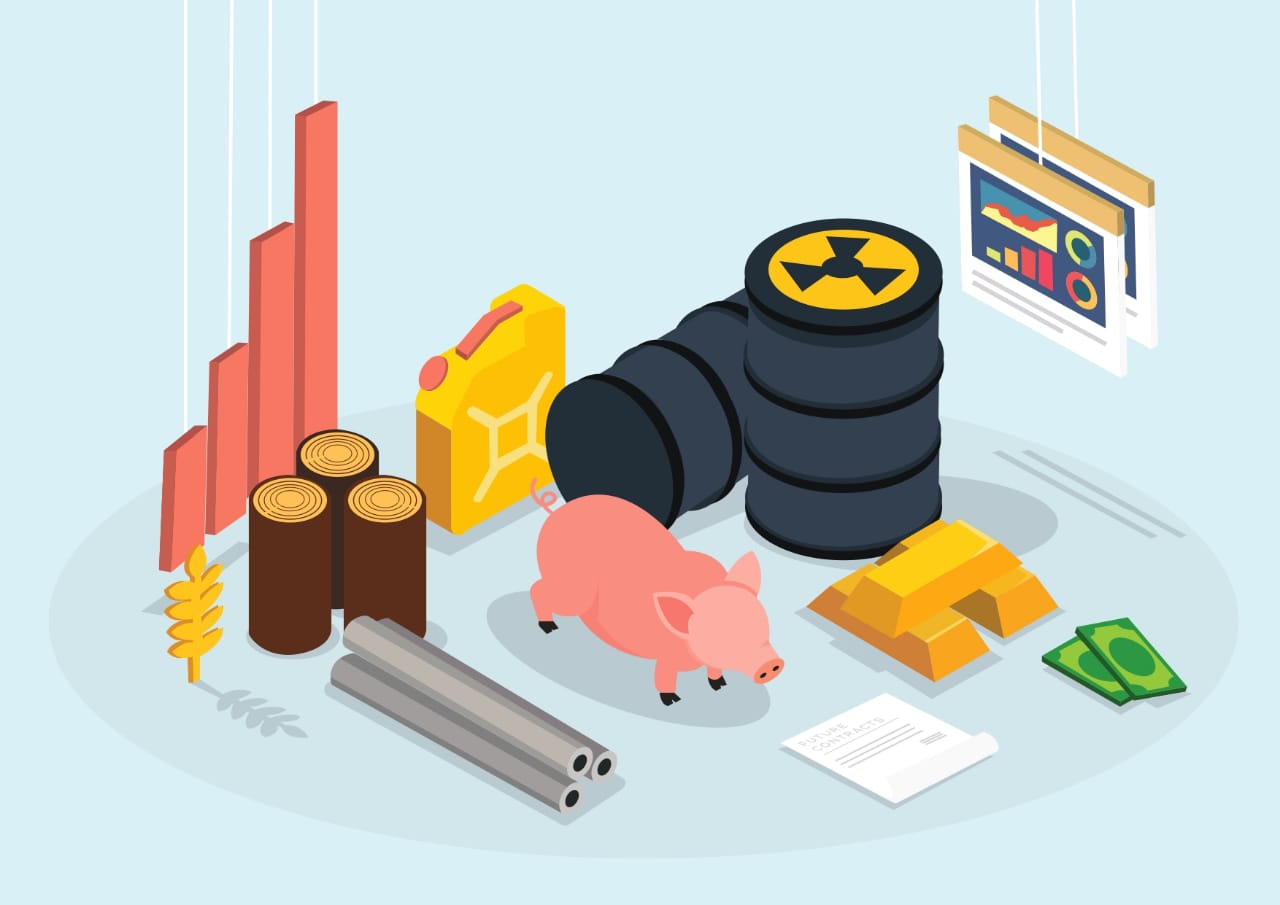 A commodity can be an asset that could be valuable in daily life. Commodity trading hence stimulates the buying and selling of varied instruments categorized under different sections - Agriculture, metals, environmental, energy, etc. The commodity market in India had evolved much prior to the other countries and therefore opened its doors for global trade. In this market of commodities, the prices are directly or indirectly dependant on various factors that have been laid out:
The demand and supply of the commodity globally
Weather conditions
Advent of technology
Fluctuations in the US Dollar rate
Commodity trading is similar to buying and selling of equity shares. One can buy the commodity with the risk of future appraisal in the price of the commodity and sell it when it reaches the target assumption. A commodity market is known for trading in the primary economic sector i.e. where the raw goods like cocoa and sugar and metals like gold and copper are traded.
With the advancement of technology, the commodity market has a varied reach now. It has now been possible to trade for commodities like oil, gold, coffee, and other such essentials with an online process through CFD (Contract For Difference) trading. Here, one needs to invest in the price of the commodity without actually owning it and keep track of the price movement.
How trading in commodities would help an individual to earn profits is the question, and to answer this, here's how it is done:
Choosing the commodity: The very first step in entering the commodity market is to decide upon a commodity like crude oil, natural gas, gold, etc so that you can lay your bet or trade through CFD.
Buying: The next step is to decide whether you need to buy the commodity or sell it with respect to the ongoing market fluctuations.
Selecting Units: Now when you have decided what to buy or sell, you need to decide on the no. Of units that would accompany your bet.
Checking on your position: After you have finally made your trade, it's now very crucial to keep an eye on it, so that you can keep a note of the high and low ends and make an efficient profit out of it.
Now, for a systematic flow of commodity trading, there are commodity exchanges across the globe to work out the transactions in a fine manner. The largest commodities exchange is the CME Group, USA and a few other notable ones include, Tokyo Commodity Exchange (Japan), Euronext (France, Belgium, UK, Netherlands, Portugal), and Australian Securities Exchange (Australia).
In India, there are 2 major legal entities - The National Commodity & Derivatives Exchange Limited (NCDEX) and The Multi Commodity Exchange of India Limited (MCX). One should take a play in commodities trading so that at times of inflation you can protect your funds as even during the times of high price these commodities don't lose their value. It also helps in increasing and diversifying one's investment portfolio.
To add, investing in commodities ensures one with liquidity as compared to real estate investments. Irrespective of the high-risk rate, commodity trading in India has higher opportunities of growth and return. The margin level associated with commodity trading is quite low, hence small investments could also make a big deal while yielding returns.
While coming to a conclusion, commodity trading is a much easier option, as it only deals with the supply and demand for particular commodities, unlike shares. Commodity trading thus ensures liquidity in the international market and is also proven to be a less risky market as compared to the stock market.