Michael Jordan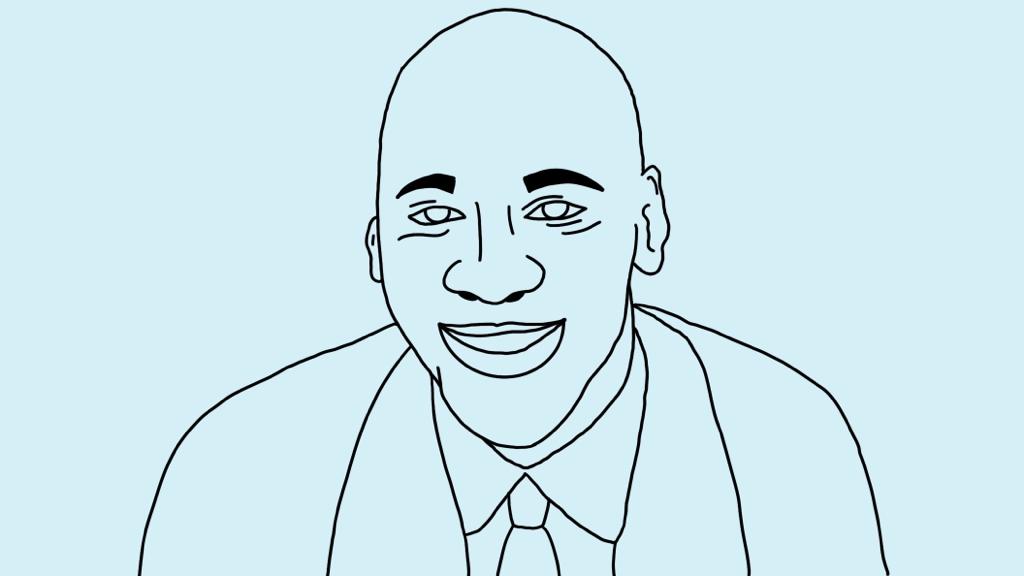 Michael Jordan, often called 'MJ', is regarded to be the NBA's greatest player of all time. A few of his accomplishments in the world of professional basketball would include - Rookie of the Year, Six-Time NBA Champion, Five-Time NBA MVP, Three-Time NBA All-Star MVP, 14 NBA All-Star selections, Six-Time NBA Finals MVP, 10 scoring titles followed by retiring with NBA's highest-scoring average in 2003 and 2 Olympic gold medals.
Michael Jordan's net worth is estimated to be a whopping $2.1 billion, as of April 2020. The most intriguing part about Jordan's fortune is that most of it was earned outside the basketball court. Forbes writer Kurt Badenhausen explained, "The NBA made Jordan famous, but it was his sponsors that made him rich." During his playing years, he earned a total of $93 million, which doesn't seem much considering his long list of accomplishments.
It was the historic Nike deal made in 1984 that brings in the big bucks for both Nike and Jordan. Air Jordan is a favourite for both athletes and fans globally. The initial 5-year deal was worth $500,000 annually. Within the first three months of its release, Nike sold about 2 million pairs of Air Jordan sneakers. This turned out to be a pretty sweet deal and is seen as one of the highest-earning deals made by any athlete ever.
After the 5-year deal ended, Jordan's stake in the company increased gradually. Currently for every Air Jordan pair purchased, he makes $4, generating about $80- $120 million annually. Here's a fun fact: before the Nike deal, Jordan had never worn a pair of Nike shoes in his life. He was an Adidas guy. But after Adidas passed on him, considering him to be "short", the Nike deal came along and this deal was too good to pass up.
Other than Nike, he has also had quite a few endorsement deals including Gatorade, McDonald's, Hanes, Chevrolet, Coca-Cola and a few other brands. On top of this, he owns a car dealership and 7 restaurants which have generated about $1.5 billion. He is also a majority owner of an NBA team, The Charlotte Hornets.
In 2006, he bought a minority stake in the team. By 2010, he had 80% ownership of the team and by 2016, it rose to 89.5%. It was this ownership that pushed him to billionaire status. The team's valuations rose exponentially after his purchase in 2010. By 2017, the team's ownership was half of his net worth of about $500 million. The divorce settlement from his long time partner Juanita Vanoy in 2006 cost him $168 million and is one of the largest celebrity divorce settlements in history.
Now that he is one of the most famous athletes of all time, he, reportedly, won't accept an offer unless he is expected to earn about $10 million. He has also said that he won't advertise brands he doesn't like. In 2016 he turned down an $80 million headphone endorsement deal, for a simple reason he doesn't like wearing headphones.
Keeping in mind his humble roots, he does try to give back a lot. He has made quite a few million-dollar donations to a wide range of charities and relief programs, some on his name and some on behalf of the Charlotte Hornets. He was named the ambassador of the Make-A-Wish Foundation and has raised more than $5 million in the 30 years that he has worked with the foundation. He also donated most of his 2001-02 NBA salary to charities working towards helping 9/11 victims and families. He is also said to donate most of his proceeds from his new ESPN'S 10-part documentary series "The Last Dance" to charitable causes.
Michael Jordan is a living testament to the changing times in the sports industry. He has been a source of inspiration for athletes and players worldwide, highlighting that the importance of the 'off-court' skills are as important as the ones they display in their sporting careers. Michael Jordan is one of those Wizards of Wealth that helped change the mindset of an entire industry and taught sportspersons everywhere the importance of being great at the art of business.