Moneyball: The World of Football Finance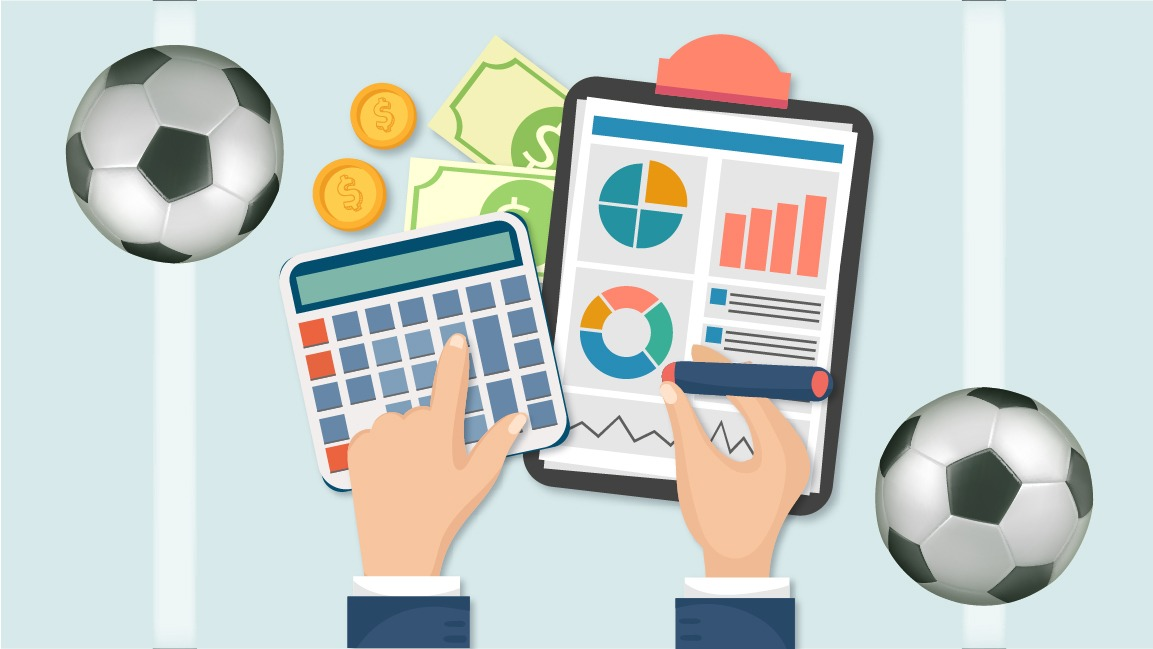 "Manchester City FC did not disguise Equity Funding as sponsorship contributions but did fail to cooperate with the UEFA Authorities"

- Court of Arbitration of Sport
THE SCOOP:
The world of football entered into an outright frenzy as soon as the eagerly awaited verdict of the Court of Arbitration of Sport (CAS) was announced at 9:30am GMT on Monday, 13th July, 2020.
In February, the UEFA had handed Manchester City Football Club a €30 million fine, along with a potentially crippling two-year ban from their premier competition: The Champions League.
The club had appealed, calling the allegations preposterous, and throughout a span of pandemic-stricken investigation and a video-conference trial, the court had come to a decision.
Manchester City had been exonerated of wrongdoing, but was it the right decision? What was the impact it could potentially have? Let us find out…
DIVING DEEP:
How do football clubs make money?
As football transcends from just a purely sporting event to a commercial phenomenon, we breakdown the sources of revenue for a football club below:
What is UEFA?
The Union of European Football Associations is an umbrella organisation of over 55 national associations that runs both, national and club competitions involving the UEFA Super Cup, the UEFA Europa League, the UEFA European Championship, and the UEFA Champions League. Control and management of the prize money, regulations, and the media rights to those competitions, also fall under their domain.
UEFA provides support, guidance, and assistance as well as investing in training for officials, players and football staff. They educate both football authorities and followers, on the perils of match-fixing and doping. Additionally, they have goodwill campaigns like the #Equalgame campaign, which celebrates diversity and the #Weplaystrong, which emphasises on the development of women's football.
What is FFP regulation?
Financial Fair Play regulations is a set of rules that were introduced by the UEFA to implement healthier club football by ensuring that clubs operate within their means.
Clubs are required to carefully evaluate and balance football-related expenditure - both, transfers and wages, along with television and ticket income, in addition to funds gathered by their commercial departments. However, funds spent on stadiums, training facilities, youth development or community projects are exempt.
The key aspect of these regulations that landed MCFC in hot water was explained as, "If a club's owner injects money into the club through a sponsorship deal with a company to which he is related (if the sponsor accounts for more than 30% of the club's revenue), then UEFA will investigate it, and if necessary, adapt calculations of the break-even result for the sponsorship revenues to the level which is appropriate according to market prices.
What is the Champion's League?
It is UEFA's flagship club tournament that takes place annually. It is one of the most prestigious football tournaments in the world and one of the most eagerly awaited club competitions in European football. It comprises a total of 32 teams from Europe's top division leagues that are drawn into 8 groups of 4 teams, in a double Round Robin system. The 8 group winners and runners-up then move to the ultimate phase that crowns with the final match.
The winner qualifies for the subsequent year's Champions League, along with the UEFA Super Cup and the FIFA Club World Cup. Owing to its popularity, the prize money involved is massive, with the winner taking home up to a total of €82.2 million.
What is CAS?
An international body established in 1984, the Court of Arbitration for Sport (CAS) serves as an organ that settles disputes related to various sports through arbitration. With its headquarters located in Lausanne, Switzerland, its courts are located in New York City and Sydney. Additionally, many temporary courts are built in Olympic host cities.
Reactions to the ban
CEO of MCFC, Ferran Soriano, not only denied those allegations, but also advocated for the owner. He further reaffirmed the club's innocence, and welcomed the overturn of the ban.
La Liga Chief Javier Tebas criticised the CAS and its legitimacy in passing judgements on football appeals regarding institutional decisions. Some, like former Liverpool defender Jamie Carragher lamented on the poor timing of the judgement.
Several managers like Jose Mourinho of Tottenham and Jurgen Klopp of Liverpool, have criticised the judgement calling the outcome 'disgraceful' and 'A bad day for football' , respectively.
Finally, Pep Guardiola, the manager of MCFC has dropped a hint of rival interest in the CAS appeal. He has hit back at the criticism the club faced, and demanded an apology from his counterparts.
DEVELOPMENTS:
Other such scenarios where dubious financial deals took place:
Gazprom's questionable investments:
What happened: Gazprom is the world's biggest natural gas production company, accounting for 17% of world production, and around 7% of Russia's GDP. Hence, it is prominent in Russian business and politics, with the state owning 51% stake. They ventured into sports sponsorship, and were criticized for their non-transparent motives and dealings.
Investments Made: Sponsorship deals were suspicious because-
They became Chelsea FC's official global energy provider in 2012. Such a title, and its non-disclosure, make it suspect of foul play for getting around the UEFA's FFP by hoarding advertisers to each facet of the club. However, what deepens the plot further is the fact that only a few years before this in 2005, Chelsea FC's owner, Roman Abramovich, sold his shares in his oil-related company, Sibneft, to Gazprom for an estimated €10.4 billion, in what was regarded as the biggest corporate takeover in Russia.
They became Schalke 04 FC's official shirt sponsor in a deal that allegedly helped the debt riddled club, with a debt of around €170-200 million, to bag €20 million a year. Conveniently, this deal was announced right after they had entered German markets through Nordstream, a pipeline in the Balkans between Russia and Germany. Germany had become their largest foreign market, and accounted for almost 35% of its gas imports.
They became the main shirt sponsor for Serbia's Red Star Belgrade in a deal worth €15.2 million, when the club was on the brink of bankruptcy. Gazprom has a controlling stake in Serbia's oil monopoly, NIS, and their intended pipeline through the region has been an issue of contention as they decide on EU membership. This deal garnered social support due to massive fan following.
They acquired ownership in Zenith Saint Petersburg FC in 2005. Since then, they have injected an approximated €1.1 billion in the project, with stadium and facility upgrades. However, this is thought to be part of a much bigger investment in the city as a whole.
Recent State-owned takeovers:
What Happened: In recent times, companies with Middle-East origins have quietly been expanding their footballing empires as a positive marketing tool for the country:
1. City Holding Group, under the ownership of the Abu Dhabi United Group acquired MCFC in 2008. This was followed by quick acquisitions of New York City FC, Melbourne City FC, Yokohoma Marinos, and most recently, Mumbai City FC.
2. Qatar Sports Investments, shareholding for the ruler of Qatar, bought Paris Saint Germain FC in 2011. The company has since invested more than €1 billion for player transfers like Neymar, Zlatan Ibrahimovic, and Kylian Mbappe.
3. Saudi Arabia's Public Investment Fund, chaired by Crown Prince Mohammad Bin Salman, has recently been leading the race in the takeover of Newcastle United FC as part of a three-party consortium.
Offshore Recesses and Tax Evasion:
What Happened: Tax authorities in Spain have filed tax fraud suits against a number of footballers and managers for tax evasion. The treasury has claimed that whilst the salary earnings have been declared, tax evasion occurs by omitting earnings from image rights, as well as those derived from related contracts from other brands. This way, a complex network of shell companies is set up to conceal the beneficiary.
Football Agent Commission:
What Happened: Last year, the top agents brokered more than $37.5 billion in active player contracts, netting $1.75 billion in maximum possible commissions. With notorious agents like Mino Raiola, known for prioritising commissions, it has always been muddy waters to navigate across the spectrum from negotiation to exploitation.
ANALYSIS:
The overturn of the ban will surely have been viewed as a vindication for MCFC after almost 3 months of uncertainty. With a two-year ban like this in place, players and coaching staff would understandably not have been keen to renew their contracts against searching for silverware elsewhere.
With commercial and broadcasting revenues now being major sources for football clubs, the verdict would have always had an impact on the finances for the club, either directly or indirectly:
Champions League Stage Allocation Revenue: €15.25 million
Champions League Fixed Amount Revenue: € 29.9 million (a)
Coefficient Ranking share: €26.59 million (b)
Expected Champions League Market Pool Revenue: €13 million
Thus, the direct financial hit from missing out on the Champions League for two seasons could be a whopping average of €169.48 million!
This, along with the €30 million fine, additional Champions League matchday revenue, as well as additional Euro spent on offering more lucrative contracts to players and coaching staff to keep them at the club, would end up costing the club approximately €300 million.
That being said, the strain on the players as well as the travelling staff, in the form of fixture congestion and fatigue, both physically and mentally, as well as the clear focus on domestic competitions due to lack of European football, could have been a salvation, had the ban remained.
Another pandora's box that this verdict opens, is the fight for Champions League qualification spots on the table. MCFC's ban originally meant that the team that stood 5th would also qualify for the elite event next year, as compared to the traditionally allotted 4 spots. This season, the teams between spots 5 to 10, were merely separated by 9 points, and were all vying for the 5th and the 6th spot.
However, now since it goes back to the original classification, we are in for a race to the finish with potentially 5 teams vying for the elusive 3rd and 4th Champions League spot. The financial ramifications on the future of these clubs remain to be seen, but it seems like Leicester City FC, Chelsea FC, Manchester United FC, and Wolves come out of this as the ones with the most to lose post the overturn.
VERDICT:
What worked in MCFC's favour, is that while the €10 million fine is a slap in the wrist, the exoneration has widely been perceived as an act of bravado on the grander stage of football. It has instilled a sense of euphoria and relief amongst the fanbase. Furthermore, it has cemented their place as a major force in this conglomeration of football, where power pockets are created and controlled by these owner-controlled clumps.
Football has seen a tectonic shift in the past two decades, where entities are intent on creating a global brand. By asserting their stake in a cultural capital as powerful as football, organisations are inserting themselves into the social ecosystem of the region, and affiliating with the ideals and principles of the club.
By publicly displaying their financial might and almost toying with FFP several times, MCFC has not only flexed its frightening soft power and networking, but has also cast a foggy trail on a transparent and accountable future for the finances of football.
NOTES:
(a) Taking the assumption that MCFC reach Quarter Final, based on an average in the last five years, along with an average 3 wins and 2 draws in group stage as per historical data and reasonable assumption
(b) Taking the assumption that MCFC stands 8th in the coefficient ranking as per historical data and reasonable assumption