Emergency Fund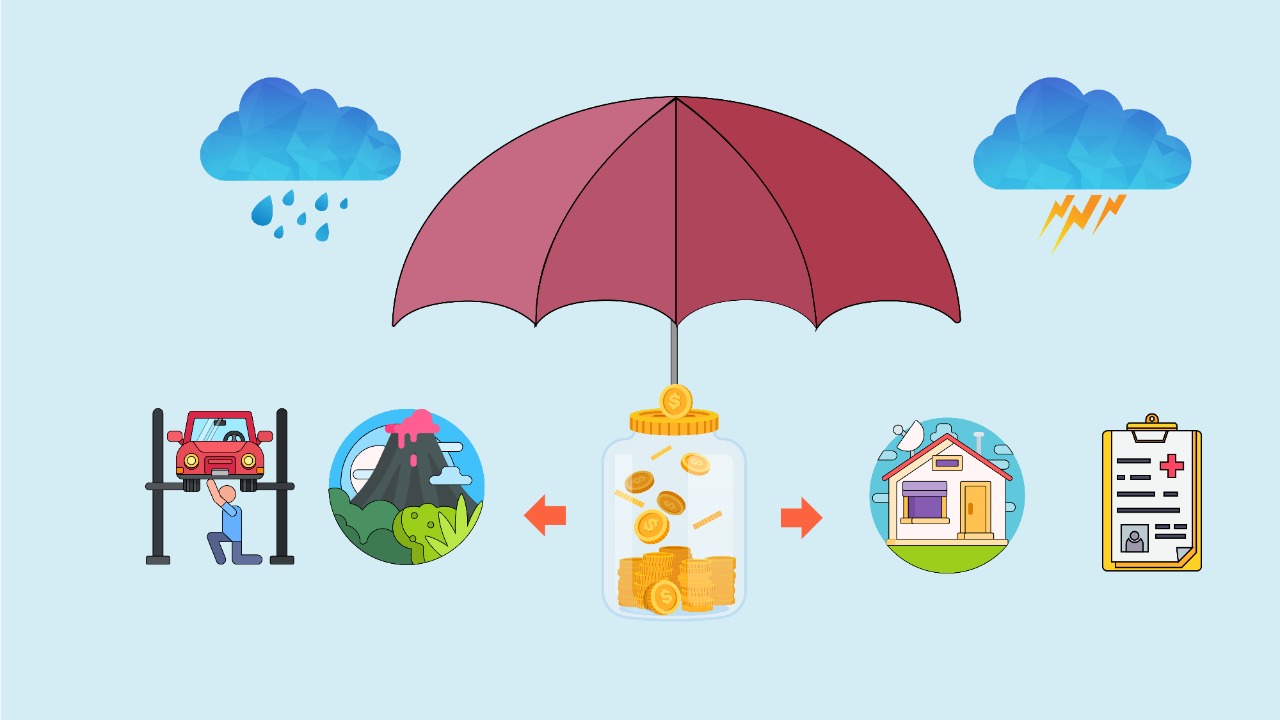 The COVID-19 pandemic forced us not only to change our week's plan but also to cancel or reschedule our planning for the next couple of months. In this dynamic world, it's difficult to have a secure life when nothing is certain.
An individual always tries to be financially secure and in order to do so, they must plan a budget and try to stick to it as far as possible. But when the car meets with a minor accident yet requires a major expense for repairs or a sudden fire at the house forces an immediate renovation, then the expenses go out of their control. To stabilize our budget, we may indulge in acquiring loans and, eventually, face debt traps due to unpredictable expenses. That's why we need an Emergency Fund.
What is an Emergency Fund?
An Emergency Fund refers to money that needs to be set aside so that we can get access to it during a time of crisis or emergency. According to experts, liquid money of at least 3-6 months of one's living expenses should be kept aside as emergency funds.
Unforeseen Expenses can include:
Car repairs
Medical expenses
Unexpected travel
Home repairs
Job loss
Natural disasters
Higher monthly expenses than usual
Thus, emergency funds play a crucial role in order to handle unexpected events in a better manner.
An Emergency Fund is different from an Investment
One should never be under the false impression that their investment will act as an emergency fund during a crisis. Because investments are mostly not liquid in nature and even if they are, it takes a longer time for you to get access to your money. Thus, an emergency fund's purpose can hardly be fulfilled by investments.
An Emergency Fund cannot have a substitute
Even if you think that you can depend on a credit card or opt for a loan during an emergency, you often tend to ignore the high rate of interest that can lead to paying more than you have to. Also, this can force you to cross your credit limit and negatively affect your credit score, thus putting you into a greater debt trap.
Keeping your assets as mortgages can take time to get access to your money and also make you stressed by thinking about how you can possess the asset again.
Asking family and friends cannot always be a good idea; what if they, themselves, are running short of money and refuse to lend money to you?
Thus, it becomes extremely essential to have an emergency fund in place, in order to deal with crises with good financial planning.
How do Emergency Funds help you?
Financial Back-Up: Of course, financial stability is the purpose of emergency funds. This not only helps you to get access to money immediately but also prevents you from getting into another debt trap.
Investment for Other Expenses: Creating an emergency fund helps you to spend your money on other expenses like travelling, shopping, investing and retirement planning without compromising on those expenses during emergencies.
Keeps Your Investment Safe: By having emergency funds, you prevent yourself from breaking your fixed deposits, not keeping gold or anything for mortgages or not taking a loan.
Ready for Uncertain Events: Saving for rainy days helps you to face unforeseen and unpredictable events with better economic conditions. A loss of a job or sudden medical expenses can be tackle with emergency funds in a hassle-free manner.
Peace of Mind: When you have an emergency fund, you are mentally at peace and live a comparatively relaxed life without worrying about unexpected events. Thus, in this uncertain life, you can mitigate uncertainty by having an Emergency Fund. It won't reduce your expenses but will surely help you to deal with those difficult days, if you ever have to face them.