Applying For A Mortgage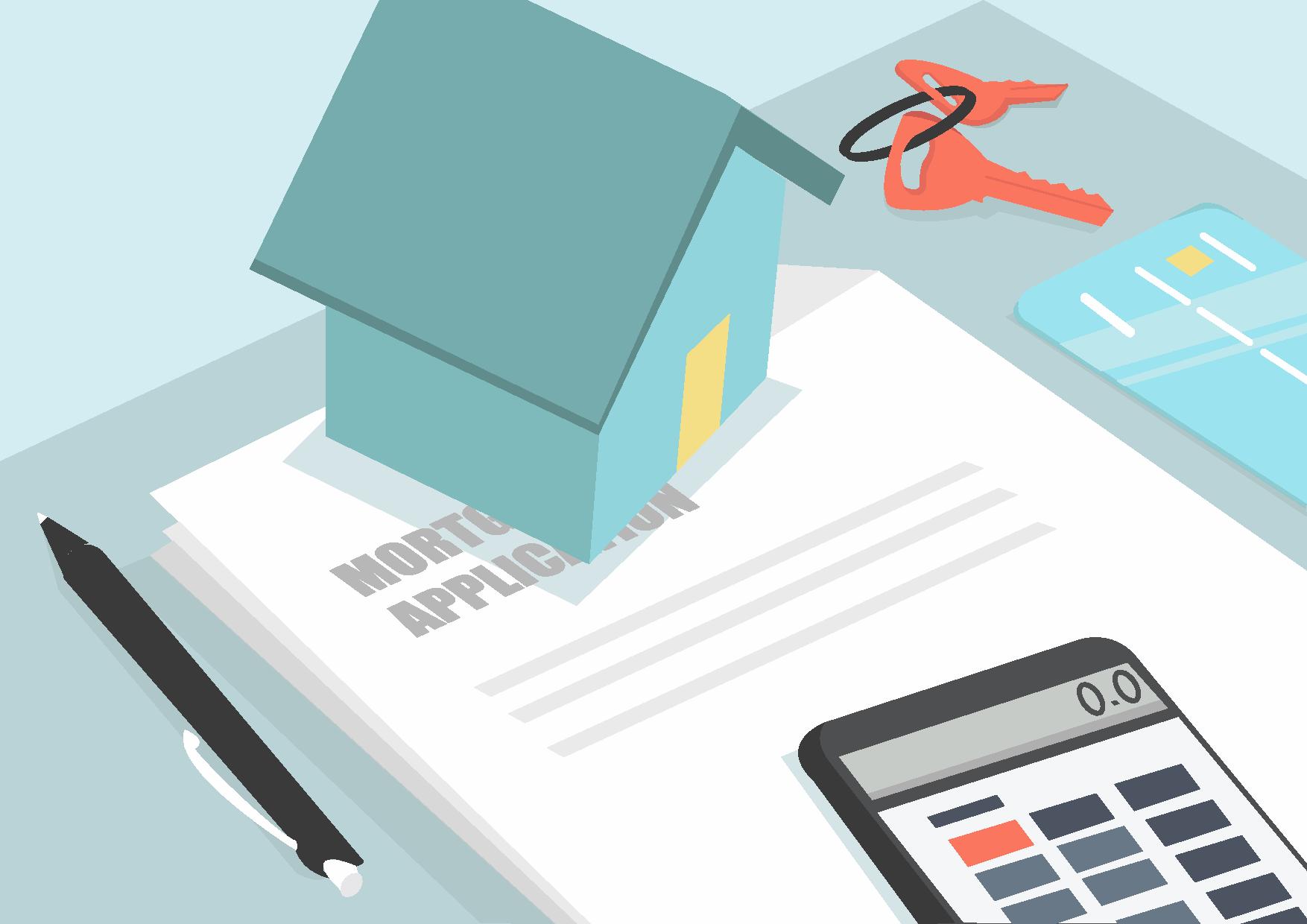 With good financial progress come greater financially draining wishes like buying a car or a new house. This not only helps an individual to fulfill one's dream but it also feels like an achievement. But now when the real estate prices are soaring it's definitely not easy to buy your own house and finance it all by your own self. And that is when you have to apply for a loan.
What do you mean by mortgage application?
According to Investopedia, "A mortgage application is a document submitted by one or more individuals applying for a mortgage to purchase real estate".
It includes details of the house or property that an individual is planning to purchase, the financial capacity of the borrower and their employment history. This information helps the bank or any other financial institution that is going to lend them money to decide whether or not to grant the individual the loan asked for purchasing the real estate.
There are various things that you need to take care of before applying for a mortgage application. So let's have a look at a few of them:
Have a good credit score: This is something that cannot be done suddenly. It is a track of all your past records. So, don't have bad credit scores as they can harm your future plans. Having a good credit score not only helps you in easy approval of your loan but can also help you in lower mortgage rates, thus, saving a lot of monthly payments for the loan's interest. Thus, a good credit score is a must before you apply for a mortgage application.
Decide how much loan will you take: Understand how much money you can pay on your own and how much loan you will be taking. Banks never fund you for the total amount of the purchase, so you need to figure out your financial capability and take loans accordingly. The more money that you can fund yourself, the less money you need to shell out in the form of interest later. Understand how much you can afford and choose accordingly. Never get carried away by your dream house concept but have a realistic approach. Buying property beyond one's capacity can put you in a financial crisis later.
Determine the tenure of your loan: Analyze for how long are you seeking the loan.  This will give you a clear idea about how much interest rate you need to pay. The longer the tenure, the lesser the interest rate and the shorter the tenure, the higher the interest rate. One should plan it as per one's financial capacity.
Clear all your debt: If you happen to have any sort of debt, it's better to clear it before applying for a mortgage application as this can create a hurdle for loan approval. Also, eventually, you have to handle this debt along with the loan's interest. Thus, to have a hassle-free purchase, it's always good to get rid of prior debt.
Keep a check on your financial capacity: Understand that along with paying interest, you need to carry out your monthly expenses too! This will also include inflation and other economic factors. 
Turn frugal and start saving: When you know that you are about to apply for a mortgage application, try to save as far as possible. Avoid being a spendthrift by spending on unnecessary expenses but be frugal by spending on what is more important. This will help you in accumulating funds for your down payment. Saving little on your daily expenses can help you achieve your bigger goal.
Avoid credit purchase: While you apply for a mortgage application, your bank statements and all transactions of 2-3 months or even prior to the application are checked. And if you are found making a big purchase on credit, your credit scores get affected and eventually, it can lead to problems in your loan approval process as it reflects your negative financial habits.
Research and settle for the best deal: Lastly, before settling down for a deal, study and evaluate various options according to your need and capacity. This helps you to be aware of various options in the market and helps you opt for the option that is best for you.
To sum up, purchasing that house you always dreamt about is a great thing but it also includes various financial matters. If the above factors are taken care of, you can surely accomplish all your financial goals.